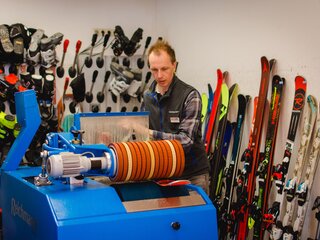 A professional ski service
INTERSPORT Pirchner makes coatings & edges fit again!
Treat your skis or snowboard to a wellness day! Our highly trained rentertainers will make the surface and edges fit again. This not only makes your skiing and snowboarding safer, it also increases your fun on the slopes.
Your professional ski service partner in Rauris